Hello, I am Vegan!
There are many paths that lead to being Vegan:
The 50 year old man at the doctor's office, shocked by finding out his blood pressure, blood sugar, and cholesterol levels are sky high AND he's tested positive for colon cancer;
The school teacher in the classroom explaining to her students the growing threat of global deforestation, water and air pollution, and habitat destruction caused by live stock production, is killing the earth and all of us on it;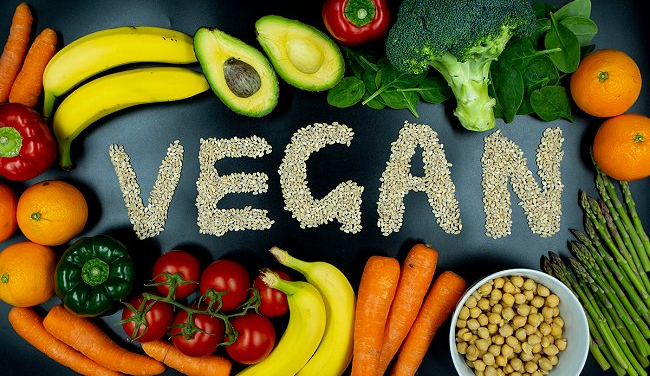 ...............................................................................................PHOTO SOURCE: WWW.FORTHWITHLIFE.CO.UK
The Animal Right's Worker who goes inside the slaughterhouse for the first time hearing the screams of terrorized animals and smelling the stench of death as they watch the underpaid employees risk their own safety, being exposed to personal injury.
All of these are facts. Sad, scary facts. Yet we all have been subjected to years of a constant stream of advertisements and endorsements by the powerful meat and dairy industries telling us erroneously that animal consumption is is not only healthy, but absolutely necessary for good nutrition, all in the name of turning a profit at the expense of all of ours health, our local and global environment, and the realization that all creatures have feelings and families.
In reality, good health and nutrition, our ecological and planetary wellness, and the acknowledgement that all of us are sentient beings are all facts that are paths that lead to Vegan.
So let's hear what the experts say; the people with all the facts:
Fact: The Intergovernmental Panel on Climate Change (IPCO), describes plant-based diets as a major opportunity for mitigating and adapting to climate change, and includes a policy recommendation to reduce meat consumption (Schiermeier, Q., Nature, August 2019).

....
Fact: Factory Farms perpetuate climate change, produce volumes of manure, pollute the air and water, exploits workers, fuels antibiotic resistance, and harms rural communities (Food and Water Action, August 2019).

Fact: Plant-based diets are associated with a lower risk of incident cardiovascular disease, cardiovascular disease mortality, and all-cause mortality in a general population of middle age adults (Journal of the American Heart Association, August 2019).

Fact: Large cohort studies demonstrate that the prevalence and incidence of Type 2 Diabetes are significantly lower among those following plant-based eating patterns compared with omnivores and even semi-vegetarians (Journal of Geriatric Cardiology, May 2017).
Fact: One University of Toronto study found that people eating a plant-based diet rich in special cholesterol-lowering foods lowered their LDL cholesterol by nearly 30 percent in just four weeks (Physicians Committee for Responsible Medicine, 2019).
Fact: Campbell and colleagues found that a group of diseases (notably cancers of the colon, lung, breast, brain, as well as leukemia, cardiovascular disease, diabetes) were all associated with a diet of nutritional extravagance - meaning a diet that was associated with higher levels of blood cholesterol and blood urea nitrogen. These risk markers were directly associated with the intake of milk, meat, eggs, dietary fat, and animal protein and inversely associated with dietary fiber and legumes (Cornell-Oxford China Study conducted in the 1970s and 1980s).
So, now we know that a plant-based diet is the best possible nutrition for humans, and the best possible answer to our global environmental problems, as well as animal welfare.
But who wants to give up that juicy burger, crispy bacon, or delicious savory chicken???
In response to the growing demand, more than $16 billion has gone into U.S. plant-based and cell-based meat companies in the past decade, with $13 billion of it in 2017 and 2018, according to two recent reports from The Good Food Institute (Jul 22, 2019).
Impossible Foods, known for its very beef-like plant based burger, announced that it closed a new $300 million funding round, bringing total venture investment in the company to more than three quarters of a billion US dollars.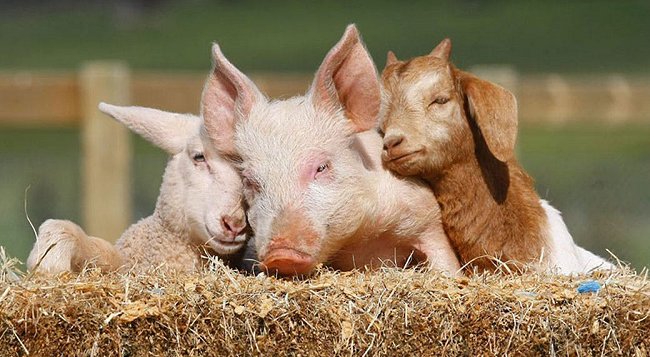 On April 29, Burger King says that it plans to start serving Impossible Whoppers nationwide (the burger is already sold in more than 7,000 other restaurants up form just 70 two years ago and will be in retail stores later this year).
McDonald's is serving a new vegan burger in Germany and a vegan Happy Meal in the U.K. Nestle has started selling its own "Incredible Burger" another realistic plant-based burger.
And KFC is testing out a plant-based alternative that it says tastes just like its original-recipe fried chicken.
I was recently in Montreal and discovered A&W's Beyond Burger, which was absolutely delicious. And I even found 2 types of fantastic plant-based Poutine (yes, Poutine) at Herbivores Vegetalien Marche.
Vegan options can now be found throughout Canada at Carl's Jr., Harvey's, Red Robin, and yes, even Tim Horton's!
I was also thrilled to find some of my very favorite brands at the grocery stores: Gardien, Field Roast Grain Meat Co., and Lightlife Foods.
If you're interested in transitioning to a plant based diet for your health, or to lessen your carbon footprint on the planet, help is just a click away: Forks Over Knives is a great way you can get started. For fantastic recipes you can make at home, Lauren Toyota (from Toronto) with Hot for Food can be found on YouTube, or go to her HotForFoodBlog.com... she makes great Pierogi! And for finding great restaurants, check HappyCow.net.
I hope I've been helpful to you in improving your life in one of the most meaningful of ways possible...

Cherie Erwin


Cherie Erwin is an Animal Rights Activist and has worked as a Caregiver for New World Monkeys at Jungle Friends Primate Sanctuary in Florida. She's been vegetarian for 46 years. She received her Vegan Chef training and Diploma from the Vegan Society in the U.K. She built, owned, and operated TV stations in Hawaii and California, and produced television programming for satellite television. Now, she lives with her 18 year old cat Else, and the whales and eagles on Whidbey Island, just across the border from Vancover Island, B.C.