.

.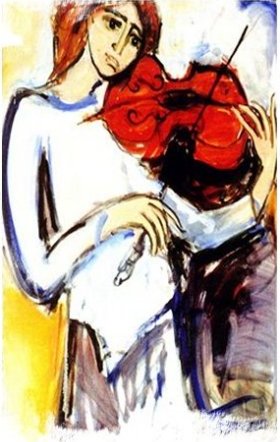 CONCEPTION AND DESIGN: ANDRZEJ LESZCZEWICZ MONTRÉAL, QC, JANVIER 2012

Biography
....
One of the most talented Polish painters

Madame Stawinska studied at the Academy of Fine Arts in Warsaw, Poland, where she obtained a prize of excellence. She also received a medal and a trophy in Rome, Italy. Her paintings are in many private collections in Poland, in Italy, in France, in Sweden, in Great Britain, in Germany, in the USA and in Canada. Museums in Poland also have collections of her paintings: The National Museum of Warsaw, the Regional Museum of Plock, Warsaw Town Hall, Warsaw Ministry of Culture. The Charlevoix Museum has one of her icons called "The God Father" Pope John Paul II had in his possession one of Irena Stawinska's Icon of Christ.

Her artistic curiosity took her to many cities in Europe and in Canada. Madame Stawinska has now settled in Montreal, Quebec. Her great spirituality is reflected in her paintings. The colours of her paintings express the intensity of her soul harmoniously.

Click image to enlarge